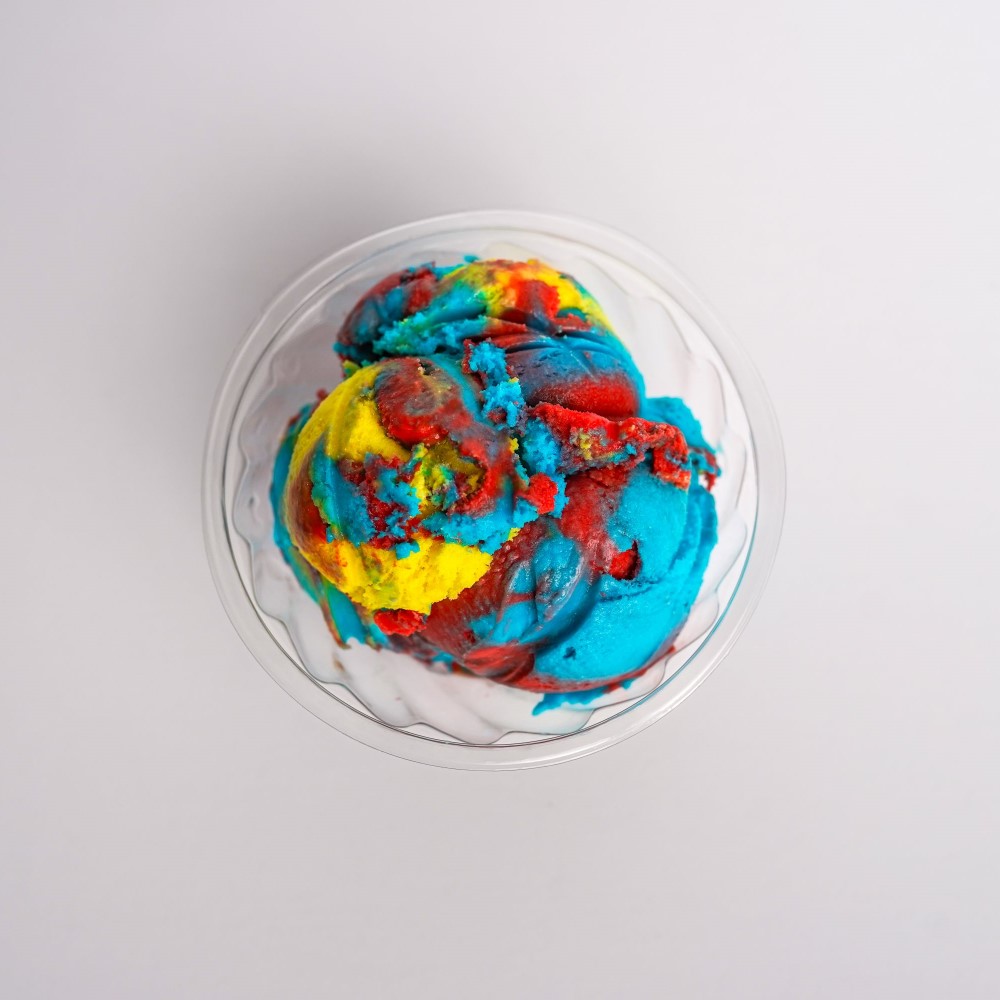 Scoop 'n Twist: Where happiness meets ice cream.
At Scoop 'n Twist, we believe that every scoop of our ice cream is an opportunity to create happiness for our customers. We take pride in our unique twist on classic flavors, offering a delicious and unforgettable experience with every bite. Whether you're in the mood for a classic cone or a decadent sundae, our expert scoopers will ensure that you leave with a smile on your face. So come on in, grab a scoop (or two!), and let us bring a little bit of sweetness to your day.
Today's Best Offers
Nutella Fella Crepe
Vanilla Hard Ice Cream, Bananas, Strawberries, drizzled with Nutella, Chocolate Sauce, topped with Powdered Sugar and Whip Cream on a warm homemade crepe
Peanut Butter Cup Sundae
Vanilla custard with Hot Fudge, warm Peanut Butter Sauce, Peanut Butter Cups topped with Whip Cream and Cherry
Tiramisu Gelato
Homemade sweet mascarpone cheese blended in espresso-soaked cake
Brownie Batter Ice Cream
Brownie batter ice cream with brownie batter swirls and brownie dough pieces
Layers of Perry's chocolate and vanilla custard wrapped in fluffy White Frosting and topped with Rainbow Sprinkles
Cookies & Cream Ice Cream, Oreos, drizzled with Chocolate Sauce, topped with Powdered Sugar and Whip Cream on a warm homemade waffle
4 mini sundaes with your choice of ice cream, each topped with your topping of choice and Whipped Cream
Espresso ice cream with sea salt caramel swirls
Banana ice cream with vanilla-flavored cream swirls and vanilla wafers
Vanilla Custard topped with Oreos, Gummy Worms, Whip Cream, and a Cherry
Dark chocolate ice cream with raspberry swirls and fudge-filled hearts
Vanilla Ice Cream with chunks of cookie dough and chocolate chips
I just tried Scoop 'n Twist's ice cream and it was absolutely amazing! The flavors were so unique and delicious, and I could tell that each scoop was made with care. I especially loved the twist on the classic chocolate flavor – it was like nothing I've ever tasted before. The staff was also incredibly friendly and welcoming, making the whole experience even better. I can't wait to come back and try more of their delicious flavors!